Colombia is full of stunning little towns filled with history, beautiful architecture, and local charm—the Colombian tourism ministry has even created a network of 17 Pueblos Patrimonios(Heritage Towns), bringing them together under one banner. We will introduce you in this serie to these 17 stunning heritage towns.
Today: Santa Fe de Antioquia
Founded in 1541 and once the former capital of the Antioquia department—a distinction now belonging to Medellín which is just 50 miles (80 kilometers) to the south—Santa Fe de Antioquia has long been one of the most popular Heritage Towns for tourism due to its proximity to a major Colombian city, warm and pleasant climate, and beautiful colonial architecture.
This sleepy colonial town, founded by Jorge Robledo, is the region's oldest settlement and was once the capital of Antioquia. The clock stands still at 1826, the year the government moved to Medellín. Because it was eclipsed for so long by its neighbor 80km southeast, its colonial center never fell to the wrecking ball and today it looks very much like it did in the 19th century. The narrow streets are lined with single-story, whitewashed houses, many arranged around beautiful courtyards. You'll also see elaborately carved, typically Antioquian woodwork around windows and doorways.
Not to miss:
Puente de Occidente
This unusual 291m bridge over the Río Cauca is 5km east of town. When completed in 1895, it was one of the first suspension bridges in the Americas. José María Villa, its designer, was also involved in the creation of the Brooklyn Bridge in New York.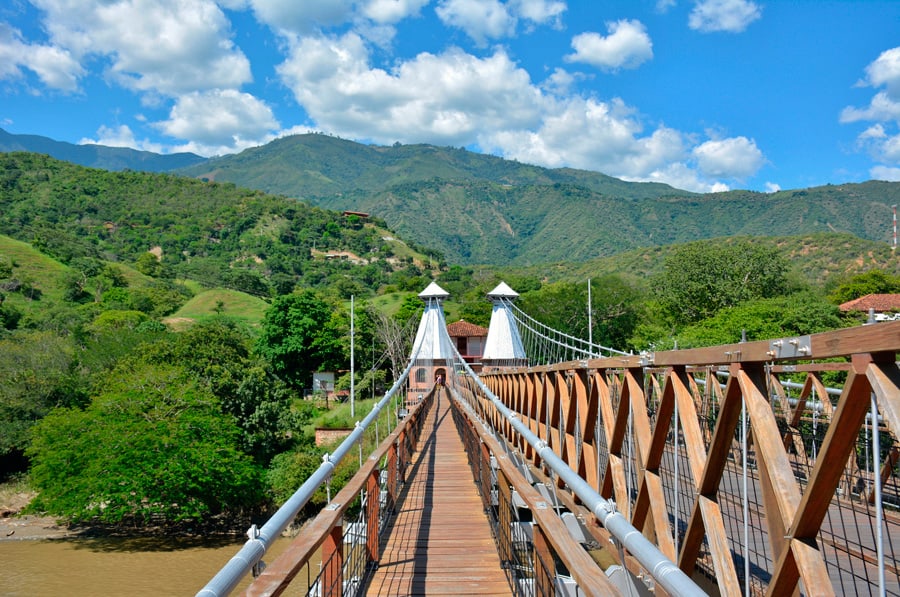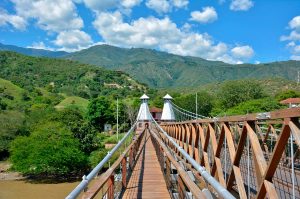 Museo Juan del Corral
This perfectly preserved colonial mansion hosts exhibits dedicated to the history of the region, from prehistory to independence from the Spanish.
Catedral
Sometimes referred to as the Catedral Madre, this was the first church built in the region. However, the original church was destroyed by fire, and the large building you see today was not completed until 1837.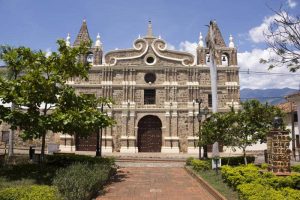 Museo de Arte Religioso
This museum occupies the former Jesuit college constructed in the 1730s, next door to Iglesia de Santa Bárbara. It has a fine collection of colonial religious art, including paintings by Gregorio Vásquez de Arce y Ceballos and silver and gold items from Spanish colonies in the New World.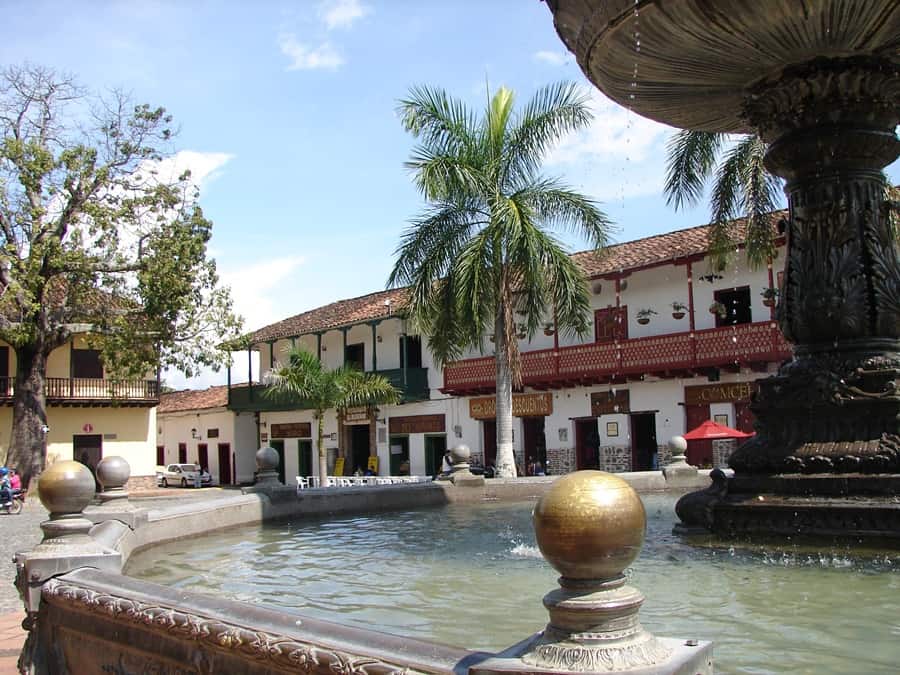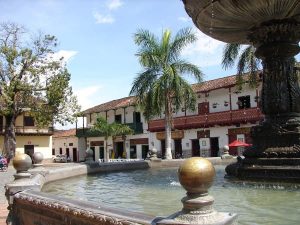 BertJan & Maria Emilia
Die Sonne Hospederia Villa de Leyva
www.diesonnehospederia.com
[email protected]
https://www.facebook.com/diesonnehospederia/