Colombia is full of stunning little towns filled with history, beautiful architecture, and local charm—the Colombian tourism ministry has even created a network of 17 Pueblos Patrimonios (Heritage Towns), bringing them together under one banner. We will introduce you in this serie to these 17 stunning heritage towns.
Today: San Juan de Girón
Located just outside Santander's capital, Bucaramanga, Girón is a beautiful place rich in colonial architecture with a pleasant main square. Famous for its balconies and coffee-colored windows, Girón can easily be visited by taking a bus from Bucaramanga.
Founded on January 15, 1631, Girón attracts travelers of the 21st century with its charms of the past: calicanto bridges and houses with wide balconies that look out onto the street with brown doors and windows. To this municipality of Santander, declared a National Monument in 1963, thousands of pilgrims come to venerate the image of the Lord of Miracles in the Basilica San Juan Bautista.
In the surroundings of San Juan de Girón, where there are crops of tobacco, cocoa, pineapple and corn, among other agricultural products, it is possible to enjoy adventure sports such as paragliding and rafting.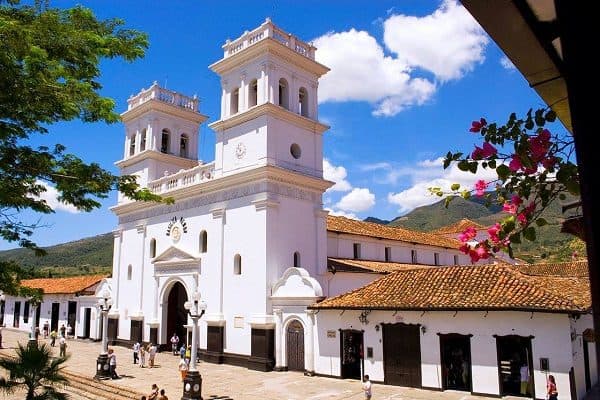 Not to miss:
The Colonial zone
The colonial buildings of San Juan de Girón invite travelers to walk through its narrow stone streets, which at night are lit by lanterns. This municipality, founded in 1631, was declared a National Monument in 1963 for having preserved in good condition the colonial architecture of buildings dating from the sixteenth, seventeenth and eighteenth centuries. Here it is possible to feel that you travel in time.
Basilica San Juan Bautista
The main place of pilgrimage of Giron is the Basilica San Juan Bautista, on whose altar rests the image of the Lord of the Miracles worshiped by the faithful. This temple, which has five altars, two aisles, sixteen columns, two chapels and frontal arches, was built in 1639 and originally had a thatched roof and bahareque walls. His last architectural reforms were made between 1781 and 1883.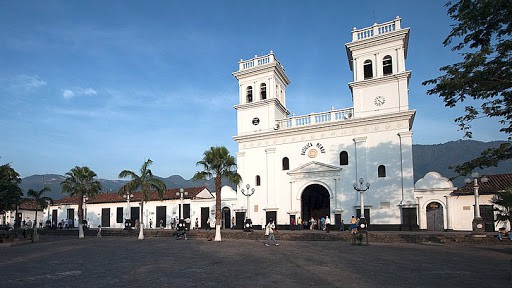 La Mansion del Fraile
This house in front of the main park of Girón, is a colonial house with three courtyards, two floors and lime walls that houses a museum exhibiting objects from the 18th century. Eloy Valenzuela was born in this house, who participated in the Botanical Expedition led by José Celestino Mutis. Here also a restaurant of typical Santanderean food and a store of handicrafts work.