Colombia is full of stunning little towns filled with history, beautiful architecture, and local charm—the Colombian tourism ministry has even created a network of 17 Pueblos Patrimonios (Heritage Towns), bringing them together under one banner. We will introduce you in this serie to these 17 stunning heritage towns.
Today: Monguí.
Founded in 1601, the town of Monguí is located in the Boyacá department. Much less known than its popular neighbor, Villa de Leyva, Monguí is underrated but worth taking the time to visit (it's a simple weekend trip from Bogotá). With beautiful colonial architecture, the town is one of the best hidden gems in Colombia.
As you travel through the rolling landscape of Boyaca, with its fields of potatoes, peas, beans and carrots you will eventually arrive at Monguí. This town is part of the Network of Heritage Towns of Colombia, where visitors can stroll along cobblestone streets and colonial houses. Founded on December 31, 1601, Monguí is also known for its football manufacturing.
The ruana, a thick blanket woven from lamb's wool, is a very useful garment in Monguí, as the average temperature is around 12°C. In this town you can visit factories making handmade footballs, eat a delicious rainbow trout and stroll through historic sites such as an adobe bridge which spans the El Morro River.
Not to miss:
Basilica of Our Lady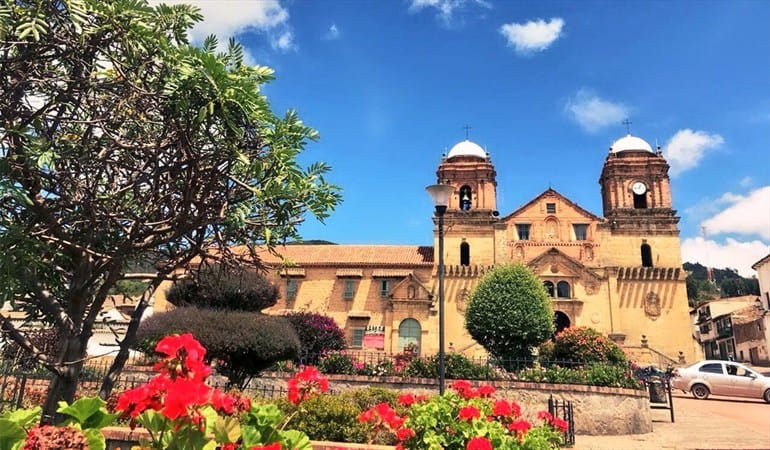 The most important religious building in Monguí the main church and convent – called the Basilica of Our Lady of Monguí, built in stone between 1694 and 1760. The Romanesque style masonry temple houses the image of the Virgin bearing the town's name and some works by the painter Gregorio Vasquez de Arce y Ceballos.
Calicanto Adobe bridge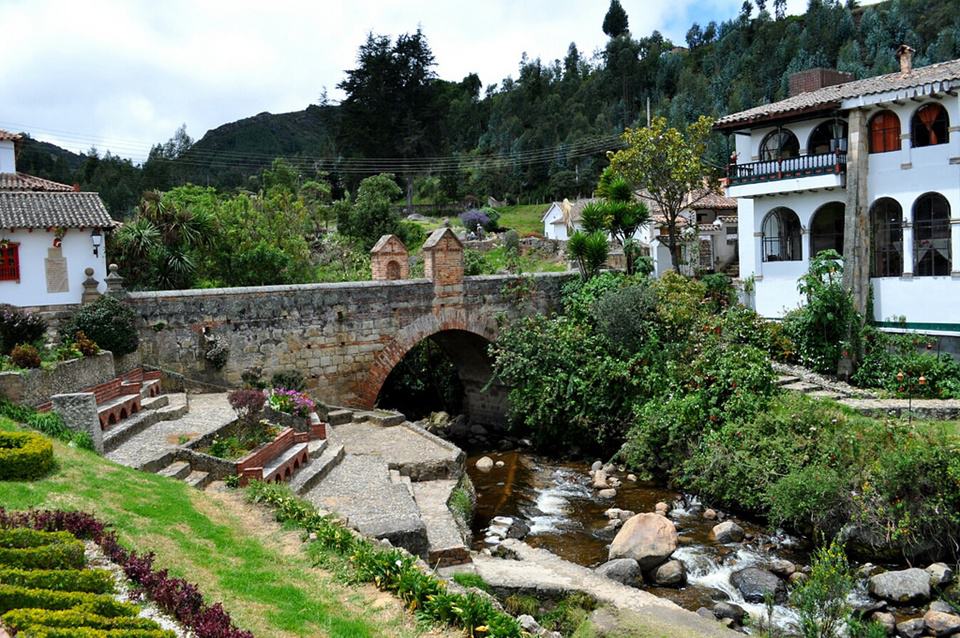 The masonry, made from a mixture of lime, sand, molasses and beef blood, gave the name to the famous bridge that crosses the El Morro river. This work of engineering was built in the seventeenth century and reflects the colonial era in central Colombia. The stones used for the construction of the Basilica of Our Lady of Monguí were transported across this bridge.
Ocetá páramo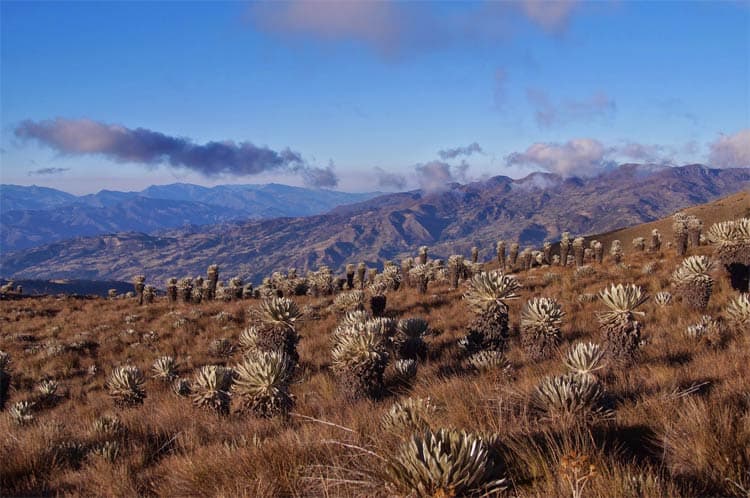 Frailejones mosses lichens and other plants adorn the landscape of the Ocetá páramo, a natural refuge that is reached after three or four hour walk from Monguí. During the climb travellers pass by the so-called 'lost city', a set of rock formations 15 metres in height. They can also see waterfalls, streams and wildlife such as whitetail deer and condors.
Maria Emilia & BertJan
Die Sonne Hospederia
www.diesonnehospederia.com