Colombia is full of stunning little towns filled with history, beautiful architecture, and local charm—the Colombian tourism ministry has even created a network of 17 Pueblos Patrimonios(Heritage Towns), bringing them together under one banner. We will introduce you in this serie to these 17 stunning heritage towns.
Today: Ciénaga.
Located along Colombia's northern coast less than an hour away from the backpacker hotspot of Santa Marta, Ciénaga is one of the least known of the country's Heritage Towns. What once started off as an indigenous village has since become an instrumental part of Colombia's Caribbean history. The town's lovely historic center was declared a Colombian National Cultural Heritage Site in 1996.
Gabriel García Márquez's brand of magical realism was inspired partly by Ciénaga, a town in the department of Magdalena. Located on the Caribbean Sea, near the Sierra Nevada de Santa Marta, Ciénaga is notable for the diversity of its landscapes and its well-preserved architecture.
Ciénaga was an indigenous village when it was catechized by Fray Tomás Ortiz in 1529. Since then it has been instrumental in the development of the Colombian Caribbean, as evidenced in is its historic center, which was declared a National Cultural Heritage Site in 1996. Here you can learn about banana cultivation, bathe in hot springs, and participate in a festival honoring the caimán (a small crocodile).
Walk through the historic center of Ciénaga and you'll notice the town's splendor, owed in part to the extensive surrounding banana plantations. You can also visit nearby stilt villages in the area.
Not to miss:
Historic entre:
Ciénaga, a major urban center in Magdalena, contains one of the most representative Republican-era architectural sites, whose splendor is associated with the agricultural wealth of the region. Institutional buildings and estates also reveal the wealth enjoyed by local banana plantation owners.
Cordoba hot springs:
The Córdoba Hot Springs in Ciénaga are a good choice for visitors seeking relaxation and wellbeing. Here they will find a rustic resort with relaxing hot springs, whose temperatures range between 100 and 108 degrees. Visitors can also relax with a thermal pool, a mud bath, and a massage.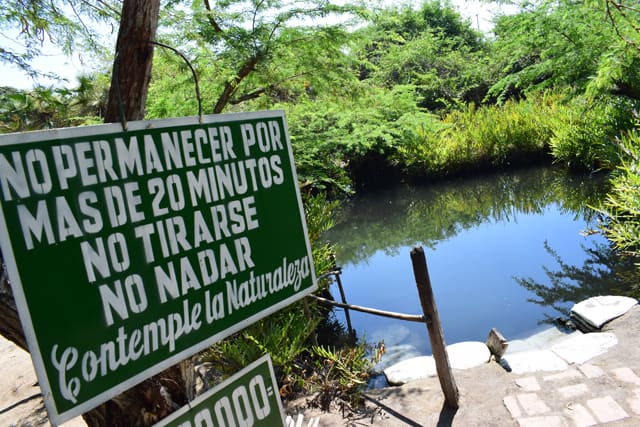 Hacienda Papare:
Located in the town of Ciénaga, the Hacienda Santa Cruz de Papare is an excellent example of colonial architecture. In the sixteenth century, it was part of the encomienda (meaning it was granted the right to demand tribute from the local indigenous population) and produced sugar and alcohol for export. The grounds of the estate are now used for the cultivation of bananas sold in international markets.
Palafito people of the great swamp:
A cultural exchange with fishing communities can be experienced near the town of Ciénaga in the stilt villages of the Great Swamp of Santa Marta, where colorful wooden houses and canoes are a vital part of the landscape. One of the villages is called New Venice or El Morro. Travel to these stilt villages from Ciénaga by land and boat.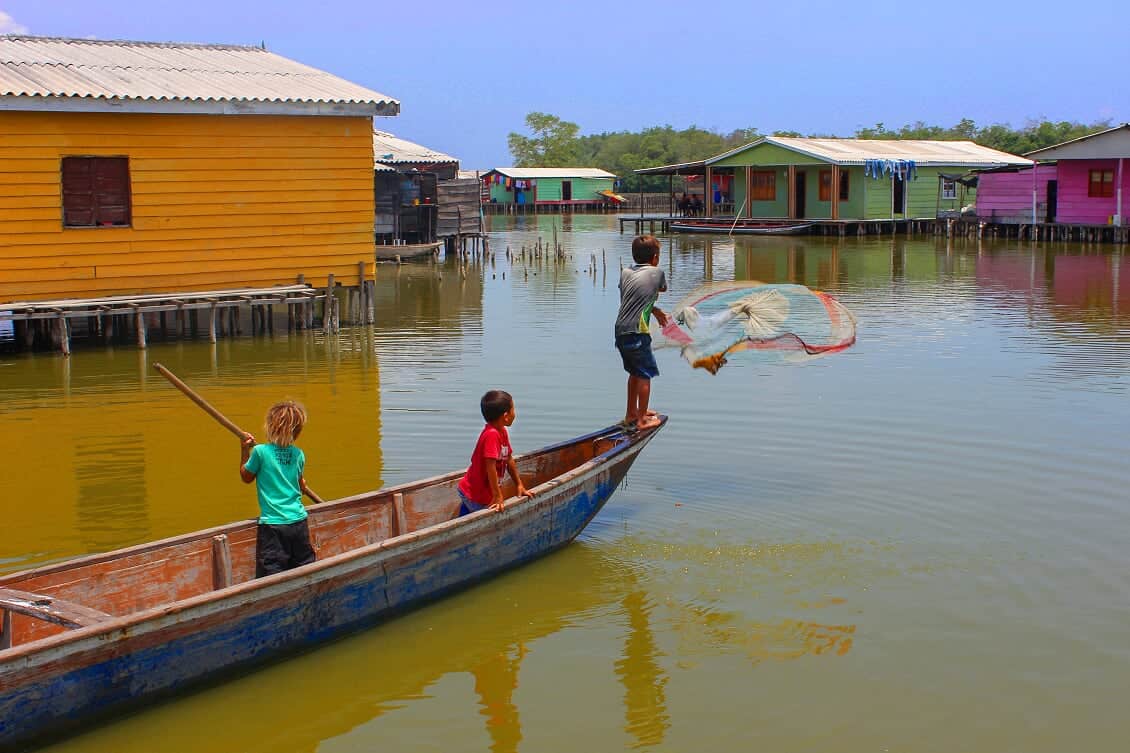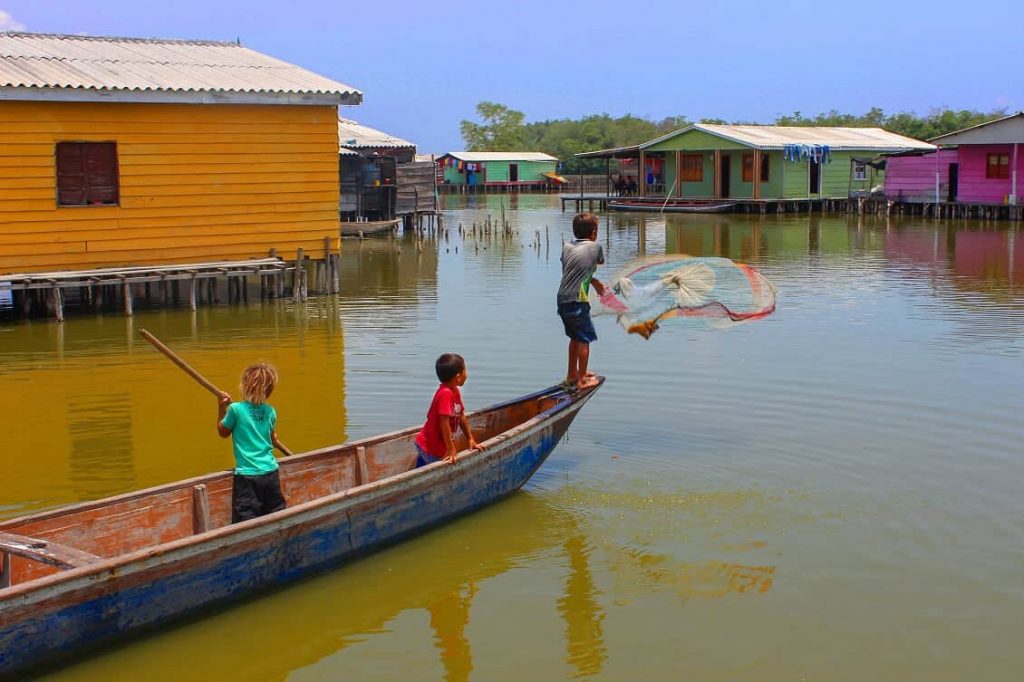 The granaries of Cataca:
This a strange landscape in the Great Swamp of Santa Marta that overwhelms the senses. Upon arrival, you can see the stilt villages made up of houses where people work almost exclusively in fisheries. Seeing them go out in their canoes ready to perform their daily tasks is a colorful spectacle.
Caiman legend monument:
The monument to the legend of the caimán brings to mind a traditional local fable: the disappearance of Tomasita, a girl who by all accounts was swallowed by a caimán. The event, passed down orally from generation to generation, has inspired an entire folk celebration with traditional dances and music.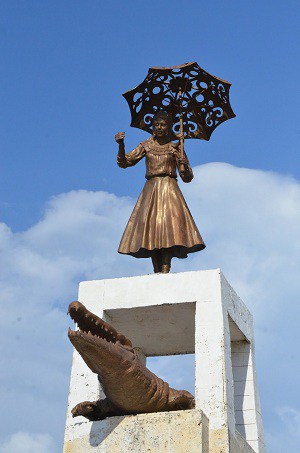 Maria Emilia & BertJan
Die Sonne Hospederia